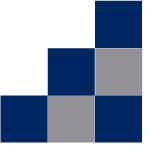 The Legacy Speaker Series invites local, regional, and national leaders from a multitude of fields and industries to share and explore the concepts and applications of leadership in their areas of expertise. Legacy, with its inter-disciplinary, collaborative, and forward-looking approach, has hosted such varied topics as politics, public education, global warming, robotics, genomics, sports broadcasting, civil rights, Parkinson's research, space exploration, health care and much more. Partnering with schools and colleges across campus, the Legacy Speakers Series has established itself as a program that invites the entire campus community to think, explore, and learn more about emerging topics that will affect all of us as individuals, a University, a nation, and a global community.
Upcoming Speaker:
Jonathan Eig, author of KING: a Life -- a behind the scenes look at MLK's Jr's Life! 
This year marks the 60th year of the March on Washington!
2023 Speakers
Women in Leadership: Breaking Barriers & Embracing Equity
Batouly Camara: Humanitarian & Basketball Player
Baoutly was a former UConn Women's Basketball and now works on humanitarian and women's empowerment projects on an international level
March 30th @ 5:30 PM
AsAAC Cultural Center
2022 Speakers
Passion & Perseverance
Aaron Golub: NFL Free Agent
Aaron became the first legally blind athlete to play football in a Division 1 game when he was at Tulane University.
April 6th @ 7:00PM
MCHU 101
Resilience & Overcoming Failure
Chukwudi N. Kanu: Entrepreneur, Investor
Focused on leveraging technology to solve today's systemic problems for a more equitable and inclusive future.
March 8th @ 7:00PM
The Dodd Center
Making the Invisible Visible
Eyal Press: Journalist & Author
Writing focuses on social and economic inequality; 2022 Hillman Prize Recipient
September 26th @ 7:00PM
The Dodd Center
2021 Speakers
Crisis, Resistance, and Hope in Flint, Michigan
Dr. Mona Hanna-Attisha, Pediatrician, Professor, Public Health Advocate
Monday, September 27th @ 7:00PM
Livestream Event
How COVID-19 Will Change the World 
Dr. Michael Osterholm, Epidemiologist, COVID-19 Expert,
Director of the Center for Infectious Disease Research and Policy
Wednesday, March 31, 2021
Virtual Livestream
Social Media as a Tool for Meaningful Activism & Change 
Feminista Jones, Philadelphia-based feminist writer, public speaker, retired social worker, and community activist
Wednesday, February 24, 2021
Virtual Livestream
2020 Speakers
Why We're Hooked: The Truth Behind Addictive Technology
Adam Alter, New York Times Bestselling Author & Associate Professor of Marketing and Psychology at New York University's Stern School of Business
Monday, October 26, 2020
Virtual Livestream
Race, Voter Suppression, and the Myth of Democracy in the U.S.
Dr. Carol Anderson, Human and Civil Rights Advocate & Professor of African American Studies at Emory University
Thursday, October 8, 2020
Virtual Livestream
The Bionic Pancreas & The Future of Diabetes Management
Edward Damiano, Ph.D., Professor of Biomedical Engineering at Boston University and President & CEO of Beta Bionics, Inc.
Wednesday, February 26, 2020
Student Union Theatre
2019 Speakers
Youth Led Movements: Making Waves in Today's Political Climate
Cameron Kasky, Co-Founder of March for Our Lives and Activist
Monday, September 30, 2019
Konover Auditorium, Thomas J. Dodd Research Center
Moderated by: Professor Chris Vials, Director of American Studies

Innovation, Leadership, and Succeeding in a Male Dominated Field
Danielle Feinberg, Director of Photography and Lighting for Pixar
Wednesday, February 27, 2019
Konover Auditorium
2018 Speakers
Disability in the Workplace & Overcoming Adversity
Heather Abbott, Boston Bombing Survivor and Amputee
Wednesday, November 7, 2018
McHugh Hall 101
True Tale of America's Opiate Epidemic
Sam Quinones, journalist and author
Tuesday, September 25, 2018
Konover Auditorium
Life After Hate
Christian Picciolini, Emmy Award-winning director and producer, a published author, TEDx speaker, global peace advocate, and a reformed white supremacist
Tuesday, February 27, 2018
Student Union Theatre
2017 Speakers
Weapons of Math Destruction
Cathy O'Neil, data scientist and author of Weapons of Math Destruction and Doing Data Science
Wednesday, October 4, 2017
Laurel Hall 101
Reimagining Prison: Young Adults & Justice Reform
Alex Frank, Senior Program Associate for Youth Justice at the Vera Institute of Justice
Monday, April 3, 2017
Konover Auditorium, Thomas J. Dodd Research Center
America After Obama: Examining our Discourse on Race, Diversity, and Social Justice in the Era After America's First Black President
Charles Coleman, Jr., Civil Rights Attorney and Legal Analyst
Tuesday, February 28, 2017
Student Union Theatre
2016 Speakers
Gene Editing: The CRISPR Revolution
Sharon Begley, Senior Science Writer at STAT, the life sciences publication of the Boston Globe
Wednesday, October 26, 2016
Konover Auditorium, Thomas J. Dodd Research Center
The Road to Character
David Brooks, author of The Road to Character, writes a bi-weekly OpEd column for The New York Times, and regular analyst on PBS NewsHour and on NPR's All Things Considered
Tuesday, September 13, 2016
Laurel Hall 102
Your Brain Onscreen: Reading, Thinking, Knowing
Dr. Naomi Baron, Executive Director of the Center for Teaching, Research and Learning and Professor of Linguistics at American University
Monday, April 11, 2016
Konover Auditorium, Thomas J. Dodd Research Center
Triggering Debate: Guns in the United States
Saul Cornell, Professor of American History at Fordham University and author of A Well Regulated Militia: The Founding Fathers and the Origins of Gun Control in America; Stephen Halbrook, Attorney-at-Law and author of The Founder's Second Amendment: Origins of the Right to Bear Arms
Wednesday, February 24, 2016
Konover Auditorium, Thomas J. Dodd Research Center
Moderated by: Richard Kay, Associate Dean and Professor of Law at UConn Law and leading scholar on constitutional interpretation
2015 Speakers
Fuel for Debate: Climate Change and Carbon Emissions
Dr. Steven Hamburg, Environmental Defense Fund's Chief Scientist
Thursday, November 12, 2015
Oak Hall
U.S. Middle East Involvement- Stuck in the Middle
Aaron David Miller, Vice President for New Initiatives and Distinguished Scholar at the Woodrow Wilson International Center for Scholars, Author
Tuesday, September 29, 2015
Konover Auditorium, Thomas J. Dodd Research Center
Angry Tweet or True Threat? Freedom of Speech on Social Media
Molly Land, UConn Law Professor; David McGuire, Staff Attorney for the American Civil Liberties Union of Connecticut; Jayne Hitchcock, President of the advocacy organization Working to Halt Online Abuse
Tuesday, April 14, 2015
Konover Auditorium, Thomas J. Dodd Research Center
Moderated by: Dr. Kristin Kelly, Associate Professor of Political Science at the University of Connecticut
Truth: Who Decides?
Seth Mnookin, Associate Director of MIT's Graduate Program in Science Writing, Author, Journalist
Wednesday, March 11, 2015
Laurel Hall
2014 Speakers
Speaking Truth to Power
Dr. Anita Hill, Professor of Social Policy, Law and Women's Studies at Brandeis University, Author
Wednesday, November 12, 2014
Student Union Theater
The Next America: Exploring America's Changing Demographics
Paul Taylor, Senior Fellow at the Pew Research Center, Author
Tuesday, October 7, 2014
Konover Auditorium, Thomas J. Dodd Research Center
Concussions: Where Science, Sports, and Society Converge
Dr. Joanne Conover, Professor of Physiology and Neurobiology; Dr. Douglas Casa, Professor of Kinesiology; Dorothy Bedford, Activist
Wednesday, April 9, 2014
Laurel Hall
Moderated by: Dr. Anthony Alessi, Associate Clinical Professor of Neurology, Professional Sports Consultant
Co-sponsored with the Department of Physiology and Neurobiology, Department of Kinesiology
Leadership in Times of Crisis
Dannel P. Malloy, Governor
Wednesday, February 26, 2014
Laurel Hall
2013 Speakers
Genomics Science, Medicine & Your Future
Dr. Edison Liu, President & CEO of Jackson Labs
Wednesday, October 23, 2013
Laurel Hall
How Children Succeed: The Hidden Power of Character
Paul Tough, Author
Monday, October 7, 2013
Student Union Theater
Co-sponsored with the Neag School of Education
Defending Democracy
Scott Bates, President of the Center for National Policy
Monday, February 18, 2013
Konover Auditorium, Thomas J. Dodd Research Center
2012 Speakers
Man and the Machine
Wendell Wallach, Chair of Yale University's Interdisciplinary Center for Bioethics, Co-Author: Morals and Machines: Teaching Robots Right from Wrong
Monday, November 5, 2012
Laurel Hall
Sports. Media. Empire
Bill Rasmussen, Founder ESPN Sports Network
Thursday, September 13, 2012
Student Union Theater
The Protestor
Kurt Andersen, Journalist, Author, TIME Magazine Contributor
Tuesday, February 28th, 2012
Laurel Hall
2011 Speakers
How 9/11 Changed Our Lives
Dr. Bandana Purkayastha, Professor of Sociology; Dr. Virginia Hettinger, Professor of Political Science; Maureen Croteau, Professor of Journalism
Wednesday, September 8, 2011
Konover Auditorium, Thomas J. Dodd Research Center
Moderated by Dr. Lyle Scruggs, Professor of Political Science
The Future of Public Education
Dr. Steven Adamowski, Superintendent Hartford Public Schools
Wednesday, April 13, 2011
Gentry Building
Co-sponsored with the Neag School of Education
50th Anniversary of Peace Corps
Carrie Hessler-Radelet,Deputy Director of the U.S. Peace Corps
Wednesday, March 2, 2011
Konover Auditorium, Thomas J. Dodd Research Center
Featured Guests Include: Phillip E. Austin, UConn President (Former); Maureen Shanley, President of the Connecticut Chapter of the Returned Peace Corps Volunteer
2010 Speakers
Stuffed and Starved
Raj Patel, Writer, Activist
Monday, November 15, 2010
Jorgensen Center for the Performing Arts
An Evening with Michael J. Fox
Michael J. Fox, Actor, Writer, Activist
Wednesday, November 10, 2010
Jorgensen Theatre
2009 Speakers
The Power of Arrogance, and the Arrogance of Power
John G. Rowland,  Governor (Former)
Thursday, November 5, 2009
Konover Auditorium, Thomas J. Dodd Research Center
Thomas J. Dodd Prize in International Justice & Human Rights
Awarded To: The Committee to Protect Journalists (CPJ); Accepted by Marianne Pearl
Monday, October 5, 2009
Thomas J. Dodd Research Center
Special Guests Included: Senator Christopher Dodd (Ret.), Marianne Pearl (wife of Daniel Pearl - slain Wall Street Journal Reporter killed in Pakistan in 2002)
Principles, Politics and Leadership: The risks and rewards of staying true and speaking honestly in Washington
Christopher Shays, Congressman (Ret.)
Tuesday, April 7, 2009
Konover Auditorium, Thomas J. Dodd Research Center
Civil Liberties Today: A Conversation with Nadine Strossen
Nadine Strossen,  President of the American Civil Liberties Union (Former)
Thursday, February 5, 2009
Student Union Theater
2008 Speakers
The Cutting Edge of Business: Corporate Responsibility
Joe Bozich, CEO of Knights Apparel
Friday, November 7, 2008
Student Union Ballroom
Co-sponsored with the University's President's Committee on Corporate Social ResponsibilityJoe Bozich, CEO of Knights Apparel
Leadership Lessons from Antarctica
Margot Morrell, Author:  Shackleton's Way; Leadership Lessons from the Great Antarctic Explorer
Thursday, October 2, 2008
Student Union Theater
Co-sponsored with the College of Liberal Arts and Science's Myles Martel Lecture in Leadership and Public Opinion and the Office of First Year Programs
The Birthing of a New Healthcare System in America
Nancy Johnson, Congresswoman (Ret.)
Monday, March 24, 2008
Konover Auditorium, Thomas J. Dodd Research Center
Co-sponsored with the Thomas J. Dodd Research Center, and the School of Nursing
2007 Speakers
The Future of Space Exploration
Dr. Franklin Chang-Diaz, UConn Alum, NASA Astronaut (Ret.)
Saturday, October 20, 2007
Rocky Hill Marriott, Rocky Hill, CT
Co-Sponsored with the Honors Program, School of Engineering
Leadership In the Face of Adversity
Dr. Bernard LaFayette, Jr., Distinguished-Scholar-in-Residence and Director, Center for Nonviolence and Peace Studies, University of Rhode Island
Thursday, March 29, 2007
Konover Auditorium, Thomas J. Dodd Research Center
Of the People, By the People, and For The People
Barbara Kennelly, Congresswoman (Ret.)
Edward Silverman
Thursday, February 8, 2007
Konover Auditorium, Thomas J. Dodd Research Center
Moderated by Barry Feldman, Vice President and Chief Operating Officer & Professor of Public Policy, University of Connecticut (Ret.)