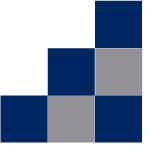 Hopefully you've had a chance to peruse this site and see just how much the Leadership Legacy Experience is shaping the lives of tomorrow's leaders while at the same time inviting the entire campus community to explore important topics and issues that cut across society.  Legacy's comprehensive and cutting-edge approach has set the bar, not only on campus, but at colleges and university's across the country.  You could say that the Leadership Legacy Experience is leaving its own legacy.
And you're invited to be part of this outstanding legacy.
Your financial support of Legacy will ensure that quality experiences and speakers continue to be part of the culture of Legacy and of our work with student leaders.  Whether it's hosting nationally renowned speakers to campus, supporting our mentors, or providing innovative approaches to our work with students, through your financial support you can leave your legacy at UConn and join the growing Legacy family today.
In recognition of and thanks to the generous individuals
who are leaving their legacy by supporting the continued success of the Leadership Legacy Experience.
Brendan Bayers

(Legacy 2007)

Leah McDermott
Elizabeth Santos
Douglas Bernstein
Sarah Melchior
Samantha Sherwood
Michael Darre
Jeffrey Ment
Richard Twilley
Patrick Gotham
Kimberly Nickolenko
Akina Warner
Peter Graham
Meagan O'Brien
Carol Wiggins
Kaitlin Heenehan
Sean O'Connell
Paula Wilmot
Kelly Hennigan
David Ouimette
Steven Wolfberg
Benjamin Kehl
Judith Preston
Brooke Zelesnick
Hans Lanslots
 Steven Rogers
GE Foundation
Annette & Tony Lombardi
 Nicholas Roy
Northwestern Mutual Foundation
Justis Lopez
Voya Foundation