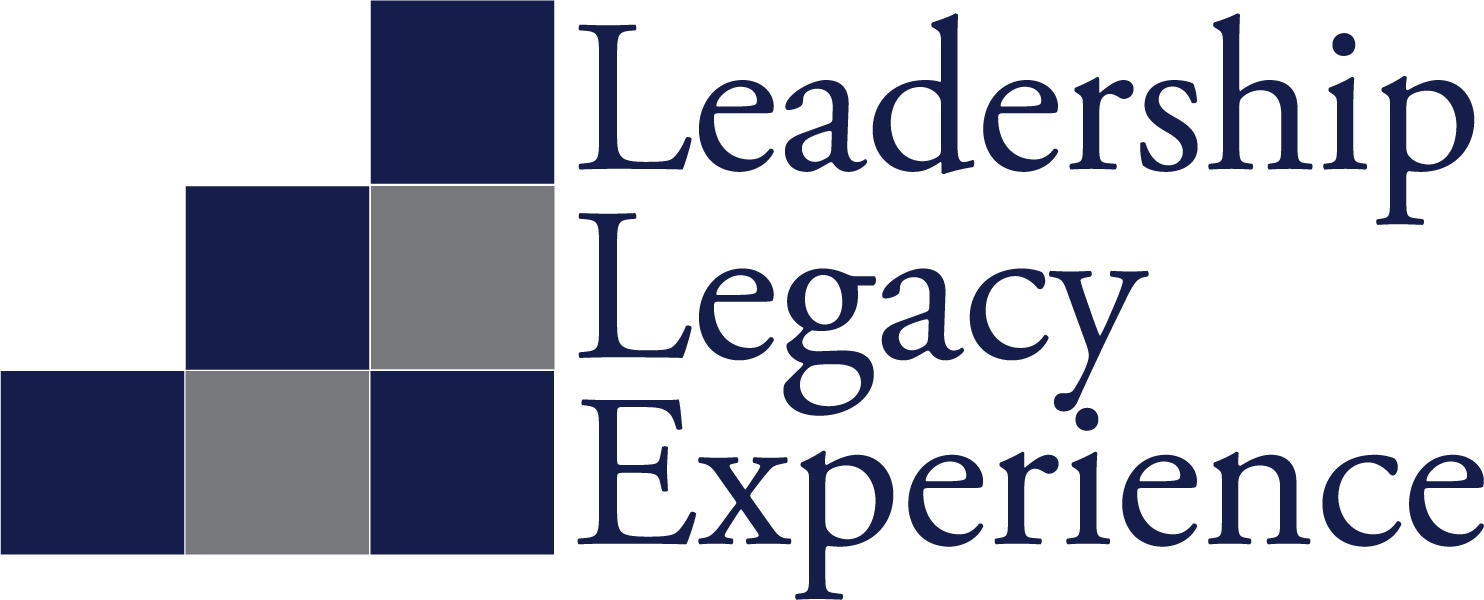 The University of Connecticut is proud to present its 2023 Legacy Students. Individually and collectively, they represent a rich diversity of leadership experiences, personal accomplishments, and academic excellence. Through their actions, these Legacy Students have personified character, integrity, maturity, and the potential that lies in every University of Connecticut student.
Katharine Cartwright
Area of Study: Speech Language and Hearing Sciences; Human Development and Family Sciences (minor)
Hometown: Harwinton, CT
Faculty/Staff Mentor: Helena DeBald, First Year Programs and Learning Communities
Alumni Mentor: TBD
Katharine is currently studying Speech, language, and Hearing Sciences with a minor in human Development and Family Sciences. She is currently one of the EcoHouse Living Learning Community Floor Mentors which has her mentoring some of the first and second year EcoHouse students living in Werth Tower. Katharine is also involved as an academic advisor for the National Student Speech Language and Hearing association, Sibling Meeting Director for Little People of America, and a member of UConn Barbell Club. They have been singing in a professional choir, Chorus Angelicus and Gaudeamus, for 10 years and were the Choral Scholar in the 2019-2020 academic year, where they worked closely with the director. They are interested in pursuing a career as a Doctor of Audiology after graduation.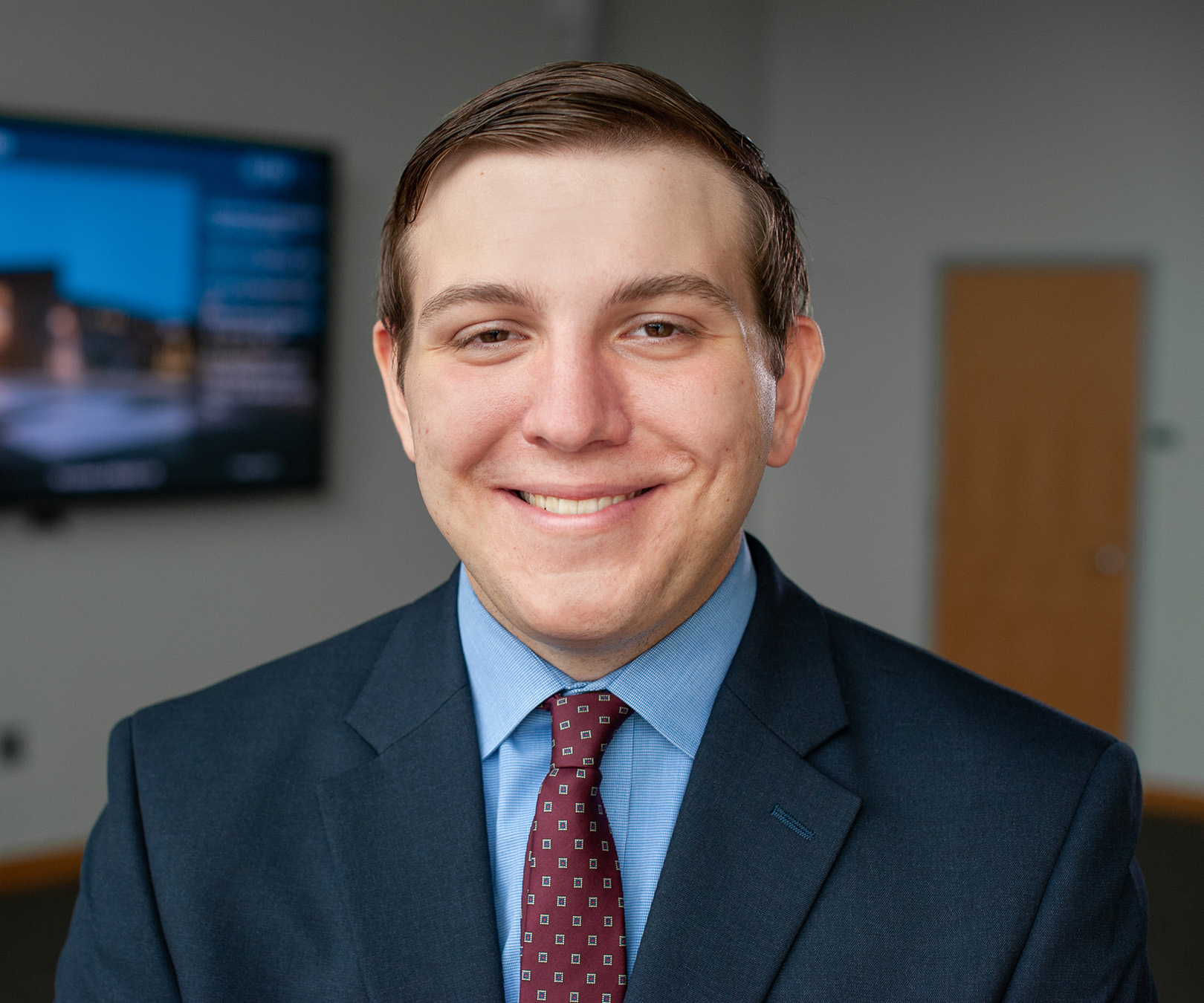 Christian Chlebowski
Area of Study: Accounting and Government, Policymaking, and Law (individualized)
Hometown: Somers, CT
Faculty/Staff Mentor: Leanne Adams, School of Business
Alumni Mentor: TBD
Christian is studying both Accounting and an individualized major of Government, Policymaking, and Law. At UConn, he has been involved with the Honors Council. TedxUConn, Honors Guide for Peer Success, Leadership Certificate Series Facilitator, and is a Floor Mentor for the Honors to Opportunities Learning Community. This past summer he was a Financial Management and Assurance Intern at the Government Accountability Office. He would be the first person to say it, but he loves taxes and hopes that will help me as he works to become a Certified Public Accountant at a big-four firm, private company, or government agency.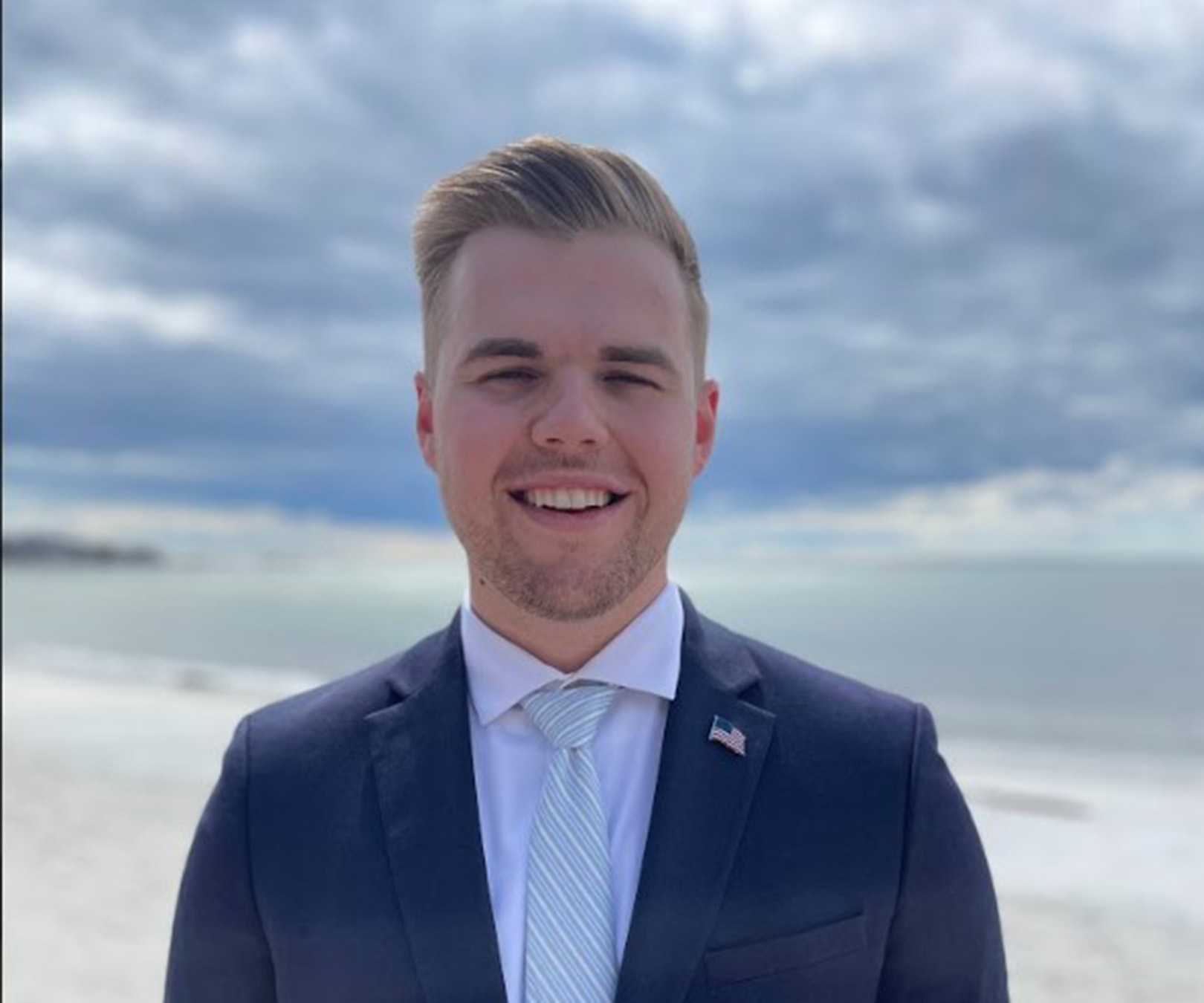 John Durham
Area of Study: Political Science and Masters of Public Administration fast-track
Hometown: Groton, CT
Faculty/Staff Mentor: Alyssa Kelleher. Veteran Affairs and Military Programs
Alumni Mentor: Rich Twilley
John Durham is a political science major and MPA fast-track student. He currently works at Veteran Affairs and Military Programs as a work study student to process benefits of fellow student veterans and help non-traditional students, like himself, transition to college life. John also works as an involvement ambassador in the office of leadership and organization development to provide fellow student leaders with guidance and assistance managing student organizations on campus. John himself is the president of The Veteran Student Organization and the UConn Conn-Men, a university a cappella group. John has served in the CT Army National Guard as a military police officer for six years and is looking to continue his service both in the military and on the UConn campus. John is currently looking at pursuing a career in federal law enforcement to bring his experience gained from the military and uconn to the federal stage.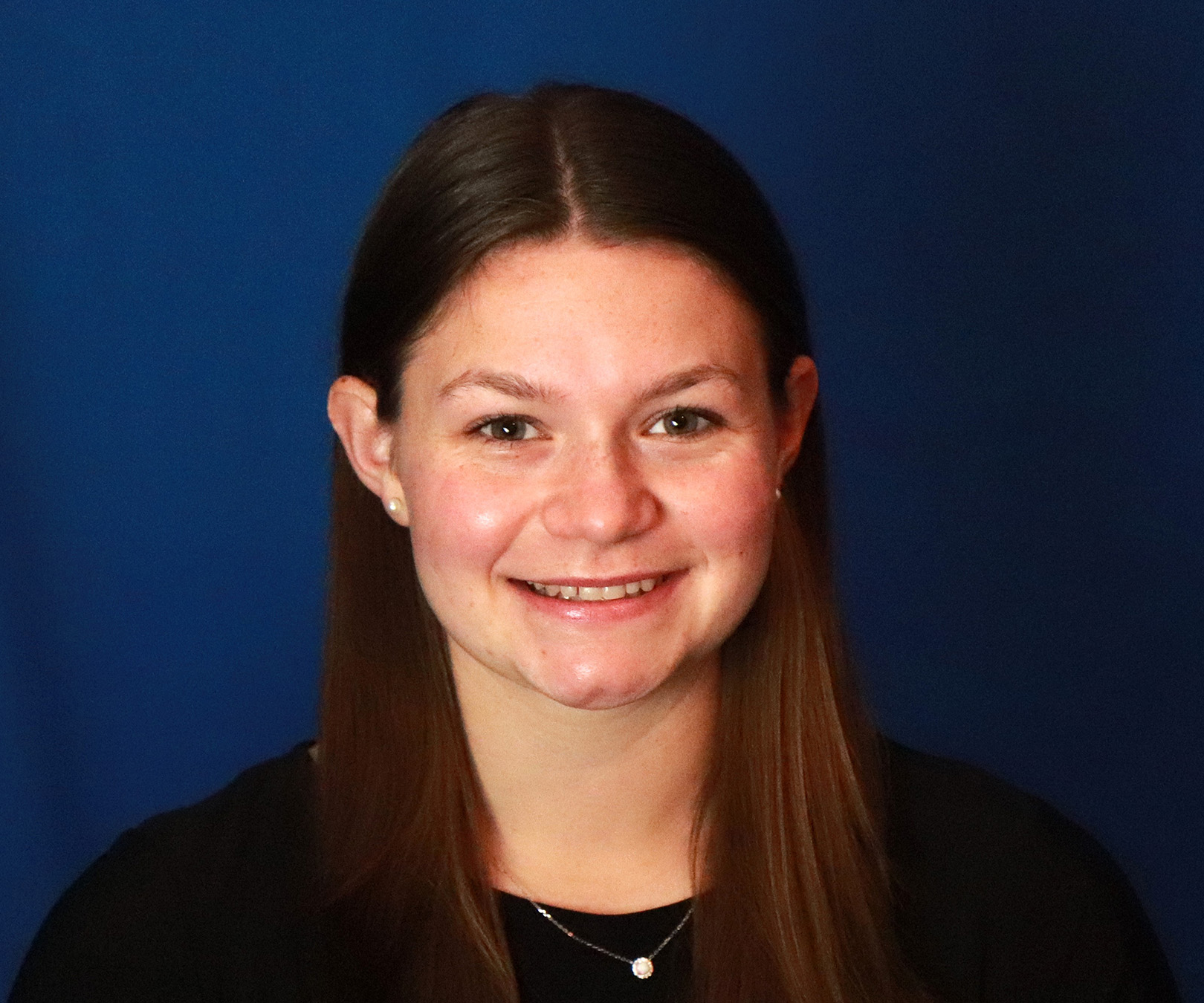 Danielle Earnest
Area of Study: Exercise Science
Hometown: Columbia, CT
Faculty/Staff Mentor: Stephanie Singe, Department of Kinesiology
Alumni Mentor: TBD
Danielle is an Exercise Science major and heavily involved with the program around campus. She is a research Assistant at the Korey Stringer Institute (KSI) on campus, treasurer for the Pre-Physical Therapy Society, and will be participating in the upcoming Spring Break Sports Medicine and Culture from an International Perspective Ireland 2022 and Italy 2023 program. They are also the President of the Pinky Swear PACK, member of the Best Buddies club, and an athlete on the UConn Women's Rugby Team. She hopes to one day work as an athletic trainer in collegiate athletics or teach in a kinesiology / athletic training department doing research on mental health and women in sports.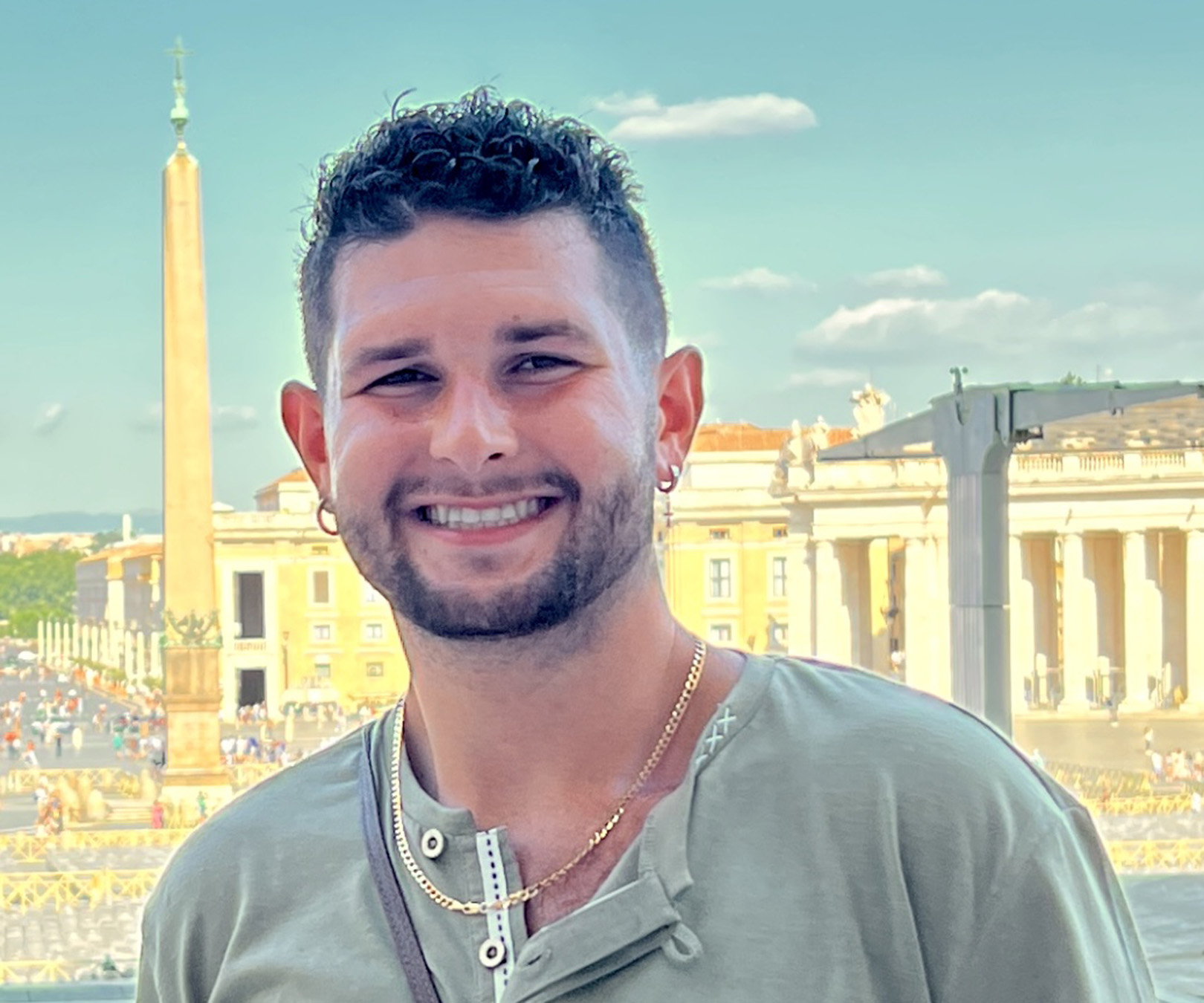 Jake Ferrigno
Area of Study: English; Communication (minor)
Hometown: Shelton, CT
Faculty/Staff Mentor: Regina Barreca, Department of English
Alumni Mentor: TBD
Jake is studying English with a minor in Communications at UConn. On campus, Jake is the secretary of the Italian Society on campus and also a rising leader and volunteer with HuskyThon. They spent the summer at the Sant-Anna Church in Sorrento, Italy while they studied Italian cinema. Interested in film and entertainment, Jake spent his 2021 summer as a Program Associate at the Rhode Island International Film Festival in Providence, RI. Their fun facts are that part of the back is made out of metal and they are a triplet! They want to study more in Europe, specifically Italy where they hope to learn and speak Italian. They are also considering pursuing a career in comedy and entertainment in NYC.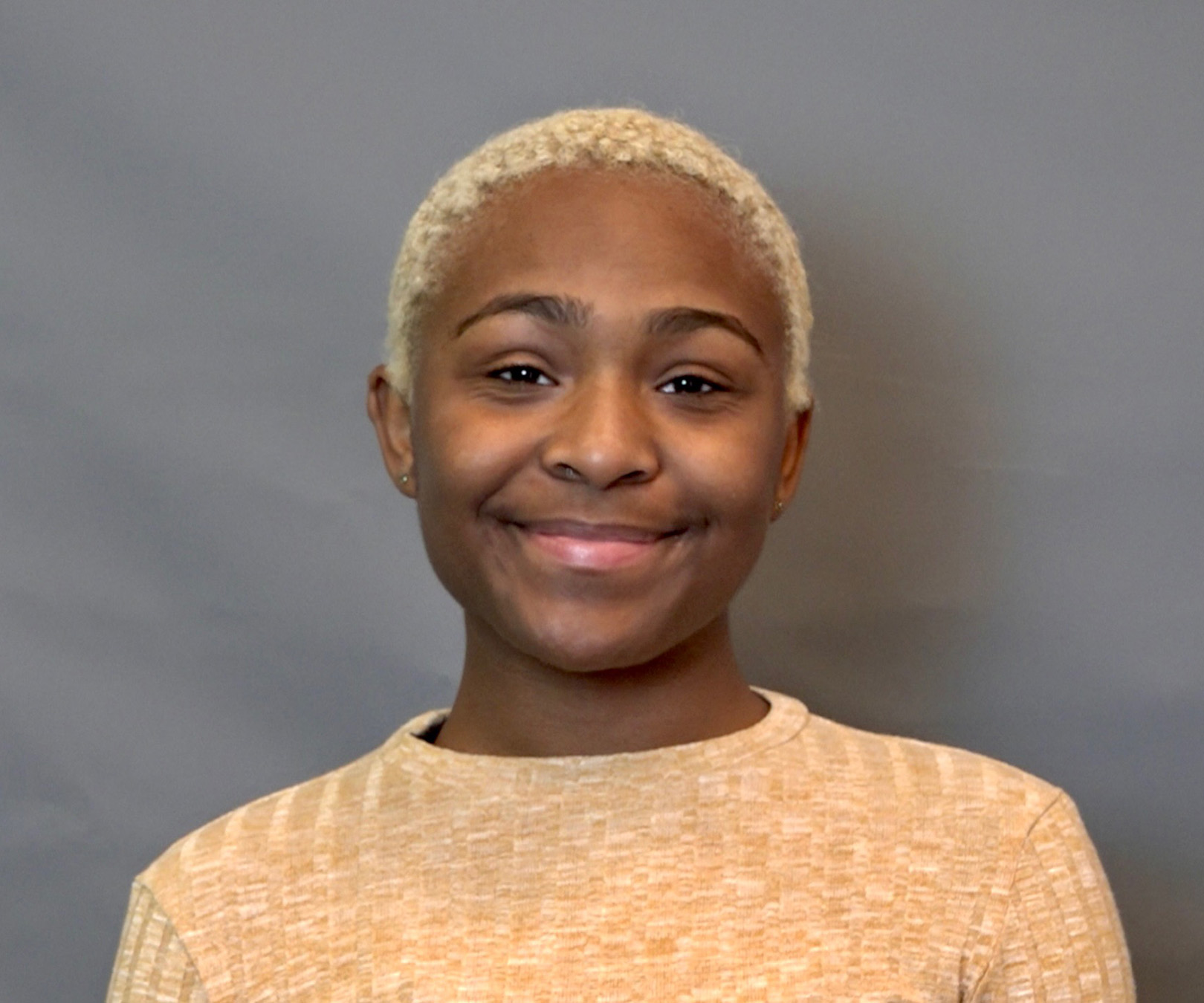 Danielle Gordon
Area of Study: Pre-Social Work; Psychology (minor)
Hometown: New Haven, CT
Faculty/Staff Mentor: Elise Delacruz, UConn Women's Center
Alumni Mentor: TBD
Danielle is a Pre-Social Work major with a minor in Psychology. They work as a co-captain and treasurer on the Encore Dance Team at UConn and a member of the national Black Female Development Circle. They are active in the African American Cultural Center (AACC) where they participate and perform in their group events for WISO (West Indies), ASA (African), BSA (African American), and the black UConn collective. In addition, they work at UConn Women's Center as a Women Against Violence Prevention Facilitator where they do consent workshops. Danielle also has a small business dying hair and likes to share tips with her friends! In the future, she hopes to enter the social work field where she can switch between jobs every few years to learn new skills and meet new people. She hopes to attend graduate school and therapy programs to one day become a sex therapist.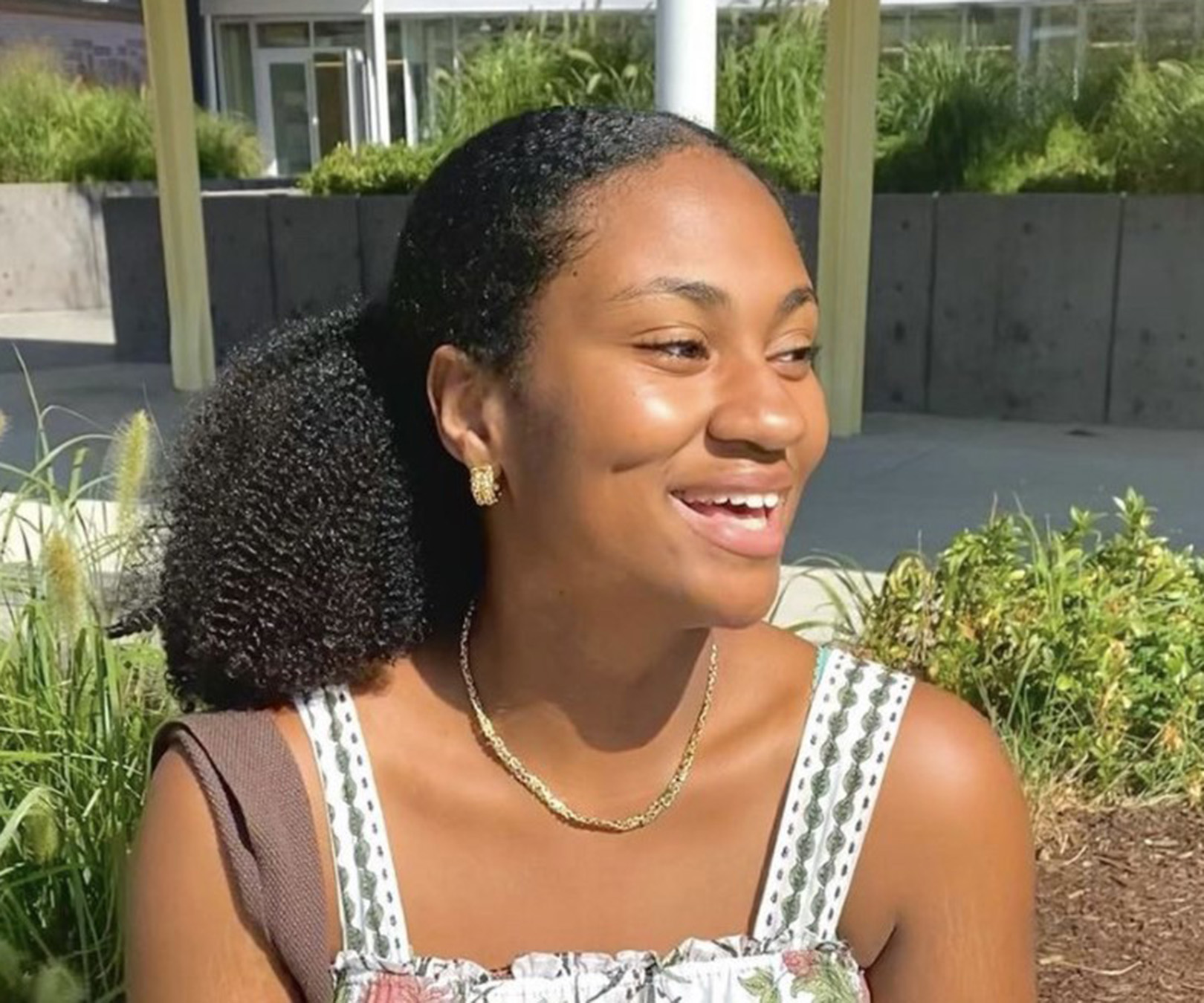 Alana Grant
Area of Study: Physiology & Neurobiology; Anthropology and Molecular Cell Biology (minors)
Hometown: Monroe, CT
Faculty/Staff Mentor: TBD
Alumni Mentor: TBD
Alana Grant is majoring in Physiology and Neurobiology with two minors in Anthropology and Molecular Cell Biology. They have been very active in the Louis Stokes Alliance for Minority Participation as a member of their leadership board providing academic support for underrepresented groups in non-medical STEM professions. She is also involved with the Learning by Experiencing and Applying Principles program where they mentor students in bioinformatics. One of their biggest accomplishments was creating a scholarship for minority students based on academic, community, and leadership experience for the senior class gift. In the future, Alana hopes to become a pediatric surgeon with a long-term goal of serving abroad.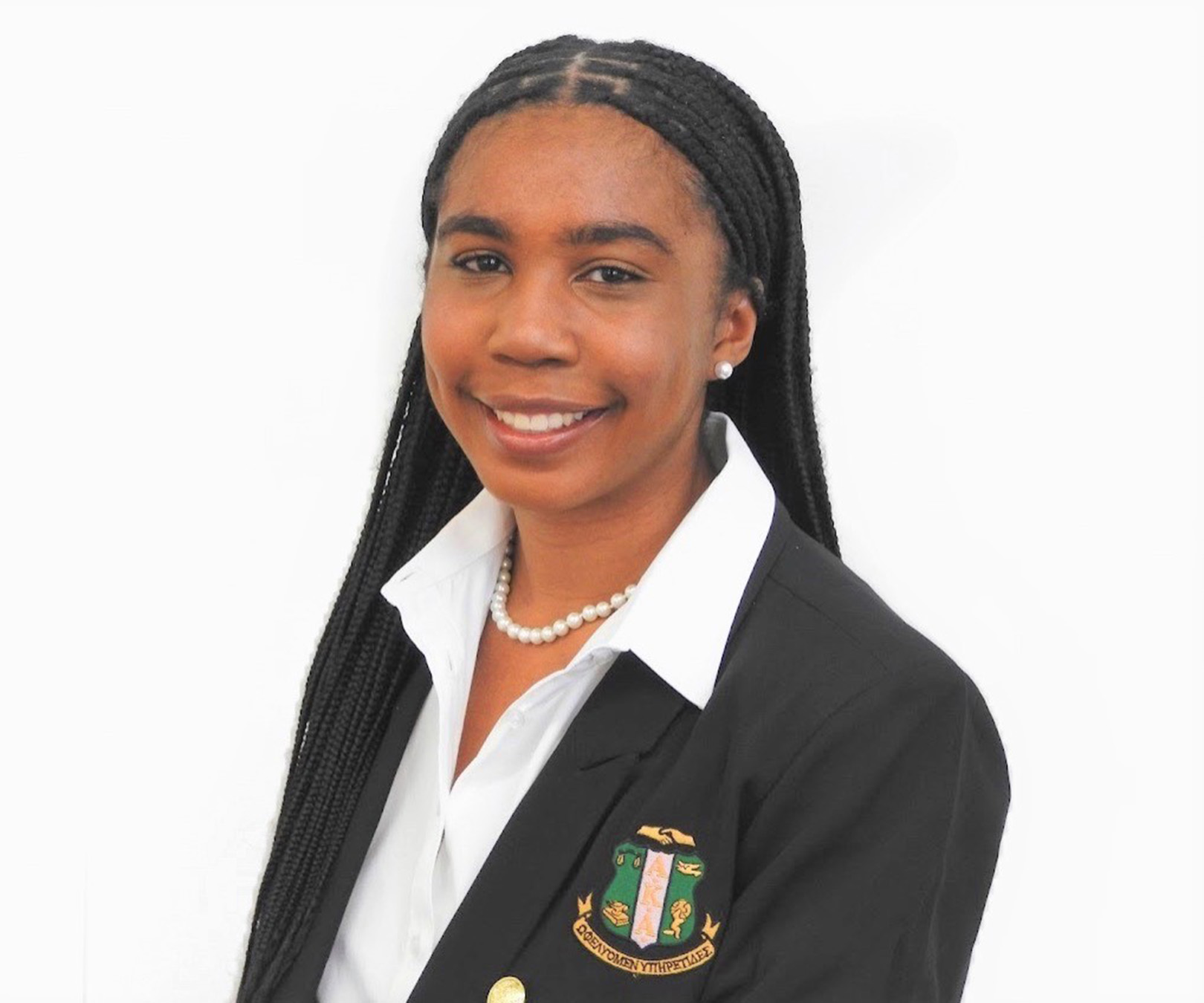 Jasmine Johnson
Area of Study: Mechanical Engineering; Math (minor)
Hometown: North Haven, CT
Faculty/Staff Mentor: Paula Wilmot. Dean of Students
Alumni Mentor: TBD
Jasmine is studying Mechanical Engineering with a minor in Math.  At UConn they are a part of the Alpha Kappa Alpha Sorority, Incorporated, and the Major Weekend Chair in SUBOG. Jasmine is also involved with many volunteer experiences working as a Husky-for-a-Day, More than Pink Walk event helper, previously working as an America Reads volunteer, and helping at the CT Food Bank. Her two fun facts are that they are an aunt to a 17 year old nephew and they took Mandarin from grades 7-12. In the future, she hopes to obtain a PhD in a biomechanical related field with the plan of becoming a Professor with their own research lab.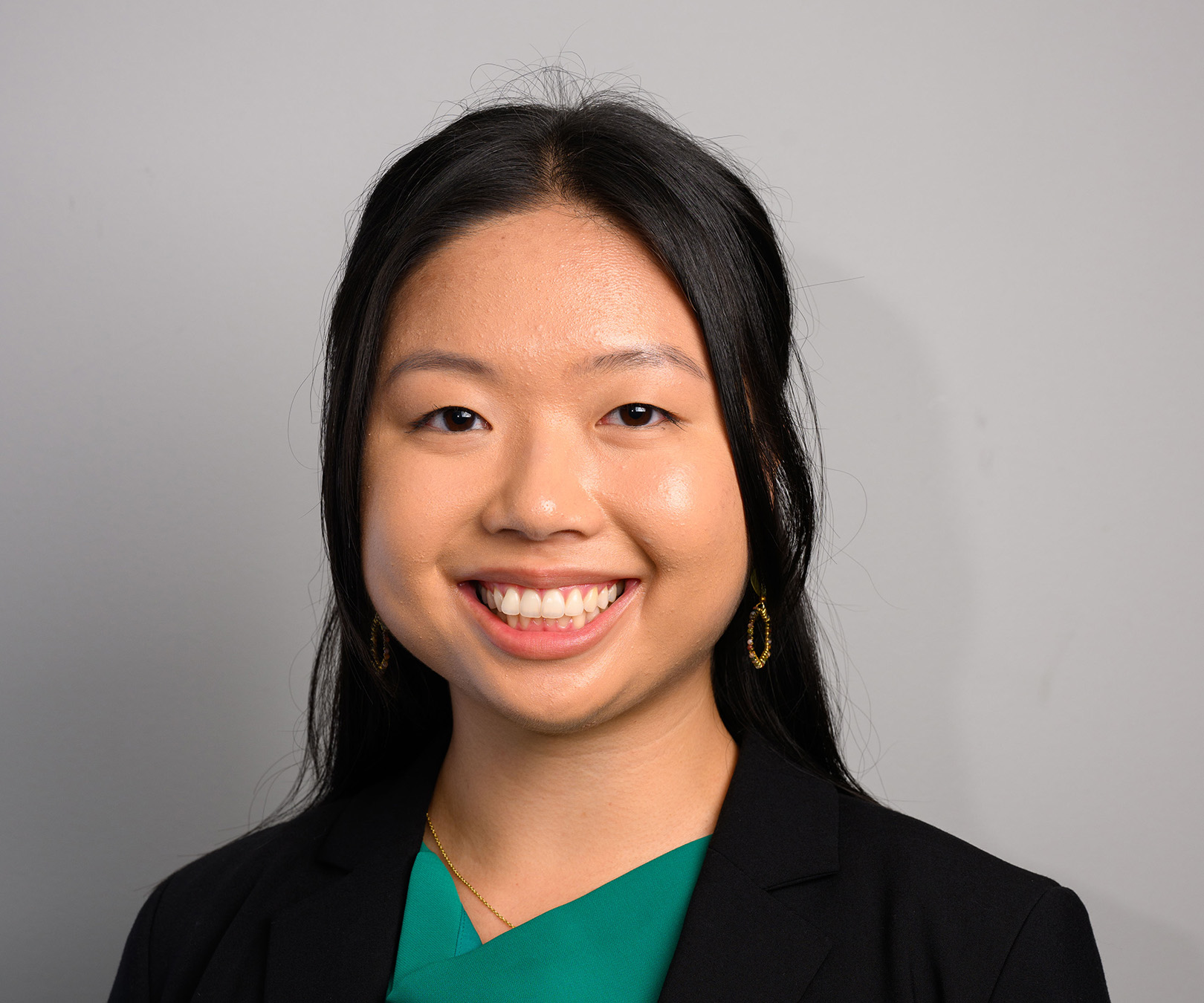 Karen Lau
Area of Study: Economics; Asian American Studies & Political Science (minors)
Hometown: Norwich, CT
Faculty/Staff Mentor: Angela Rola, Asian American Cultural Center
Alumni Mentor: TBD
Karen is an Economics major with two minors in Asian American Studies and political science. She is one of the Inaugural Undergraduate Research Fellows at the UConn Humanities Institute as well as a 2022 Holster Scholar. She works closely with the UConn Human Rights Symposium and UConn Humanities Undergraduate Research Symposium. She just recently traveled to Sharm El-Sheikh, Egypt as one of the UConn@COP27 Fellows. Karen's fun facts are that they were a FOX61 Student News reporter for four years and are a proud Barnes and Noble member! Her future career goals are to work in education policy and public interest law as an attorney, which would allow her to continue to tackle issues in education, labor, and climate change.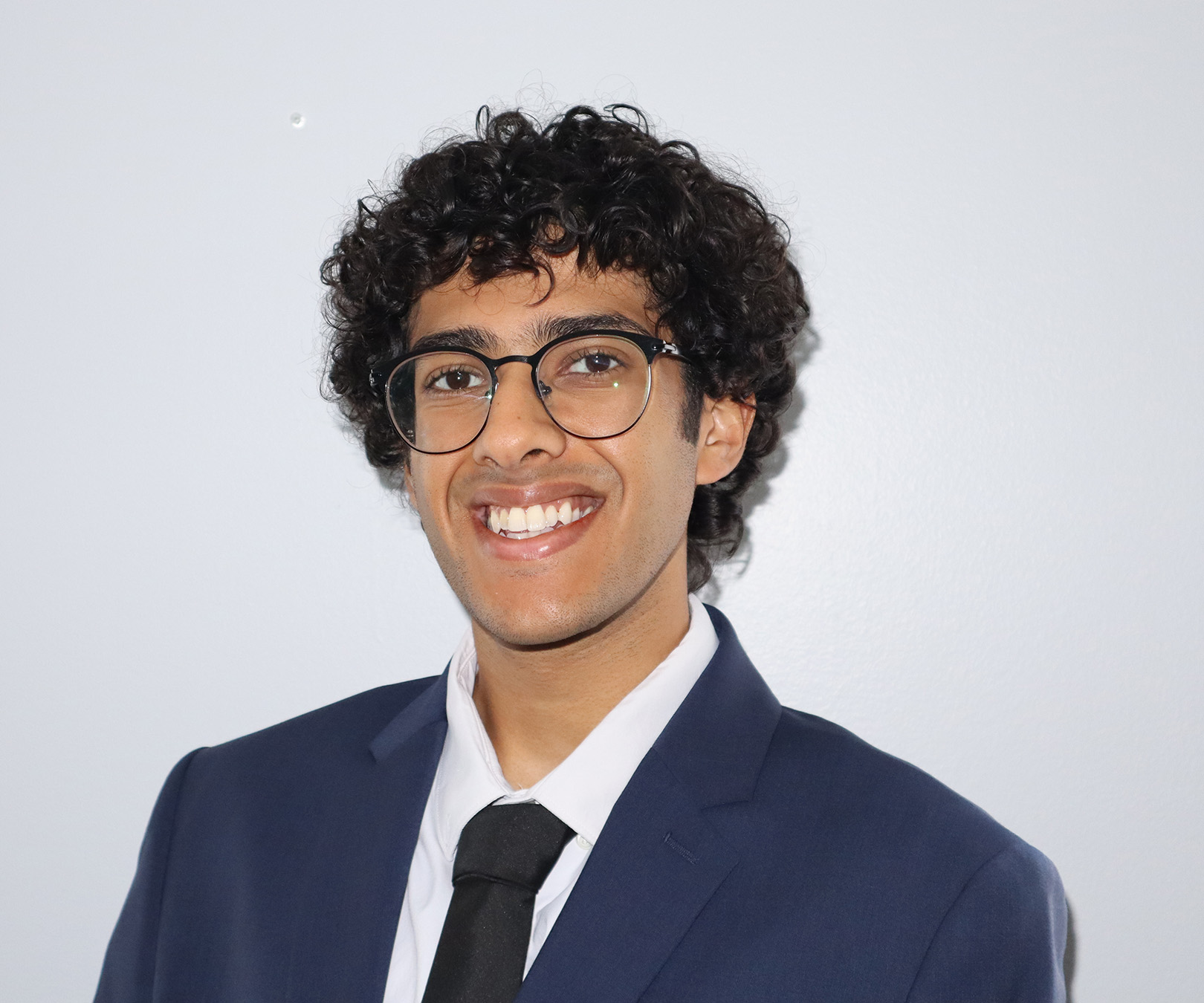 Dave Patel
Area of Study: Nutritional Sciences & Interpreting Between American Sign Language; English (minor)
Hometown: Kenosha, WI
Faculty/Staff Mentor: Jennifer Lease Butts, Honors and Enrichment Programs
Alumni Mentor: TBD
Dave is studying Nutritional Science with a minor in  Interpreting Between American Sign Language and English. On campus, Dave is involved with Circle K International, a service organization, at UConn (as the President), with the New England District (as the Editor), and at the International level (as the Chair of the Service and Marketing Committee). He is also the Vice President of the Special program in medicine / Dental Medicine board, a member of Honors for Diversity, and the President of GoodFood4U, an organization focused on nutritional education for UConn students. In the future, Dave plans to become a physician, possibly focusing on pediatrics while continuing to serve underserved communities with public health efforts.
Sravani Prekki
Area of Study: Environmental Studies
Hometown: Mumbai, Maharashtra
Faculty/Staff Mentor: Sarah Hird, Department of Molecular and Cell Biology
Alumni Mentor: TBD
Sravani is studying Physiology and Neurobiology and is an international student from Mumbai. Around campus they are a part of Clinical Minds and the Learning Community Executive Council. They have held quite a few internships over the years, working as Observer and Intern in Reliance Foundation Hospital, in Neurosurgery and Orthopedics Departments and interning at Reliance Life Sciences. They are interested in languages and how it enhances music, literature, and art regardless of the language. For now, they plan on getting their PhD in Neuroscience after graduation.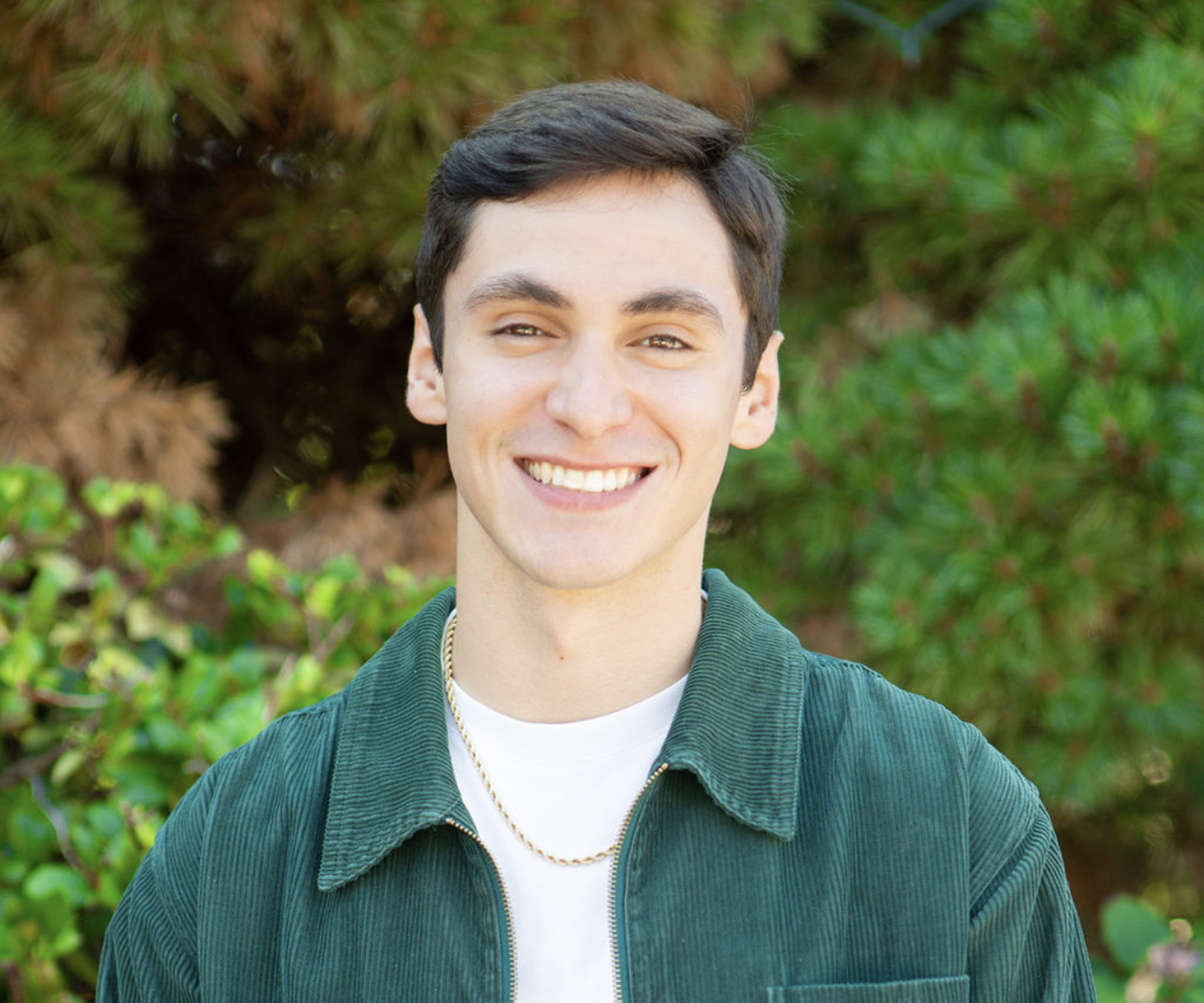 Peter Spinelli
Area of Study: Management and Communication; Social Responsibility and Impact in Business (minor)
Hometown: Shelton, CT
Faculty/Staff Mentor: Rory McGloin, Department of Communication
Alumni Mentor: TBD
Peter is getting a dual degree in Management and Communication with a minor in Social Responsibility and Impact in Business. He is the current Undergraduate Student Government Vice President after serving as the Vice President Chief of Staff (21-22), Diversity & Outreach Commission Member (21-22), Academic Senator (21), and a Residential Senator (20-21) in the Undergraduate Student Government (USG). Outside USG, he is an HuskyTHON Dance representative and a Student Recruitment Specialist in the Office of Undergraduate Admissions. He is still deciding what the future holds for him, but hopes to work within the business side of film, television, and music industries as possibly a talent agent or publicist before becoming a producer or executive.