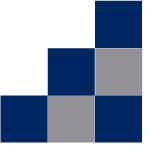 The University of Connecticut is proud to present its 2017 Legacy Students. Individually and collectively, they represent a rich diversity of leadership experiences, personal accomplishments, and academic excellence. Through their actions, these Legacy Students have personified character, integrity, maturity, and the potential that lies in every University of Connecticut student.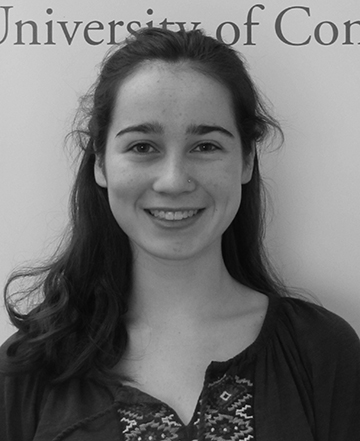 Adrianna Antigiovanni
Area of Study: Environmental Studies
Hometown: Farmington, CT
Faculty/Staff Mentor: Edith Barrett, Urban and Community Studies
Alumni Mentor: Brooke Zelesnick ('98), UBS AG
As an Environmental Studies major, Adrianna currently interns at the Office of Environmental Policy where she leads the Green Office Certification Program and the annual Arbor Day Celebration. She is Co-President of EcoHusky and volunteers at the Spring Valley Student Farm and Covenant Soup Kitchen. In the future, Adrianna hopes to work at an NGO addressing the links between the environment and social justice.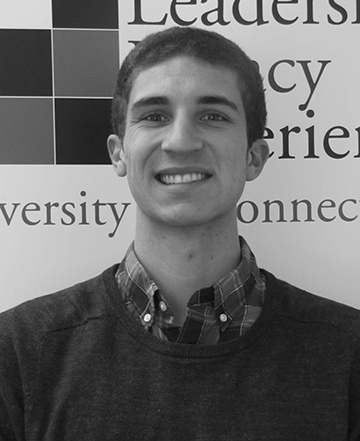 Eric Burfeind
Area of Study: Allied Health Sciences
Hometown: New Fairfield, CT
Faculty/Staff Mentor: Kaitlin Heenehan, Honors Program
Alumni Mentor: Steve Rogers ('73, '78), Subway Development Corporation
Eric, an Allied Health Sciences major with minors in Biological Sciences and Psychology, is in the Honors Program, a STEM Scholar, and member of the Men's Crew Team. He studied abroad in Cape Town, South Africa where he completed an internship at the Tafelsig Clinic; on campus, he is a part of the Collegiate Health Service Corps, giving health education lessons to farmworkers. Eric hopes to pursue a career as a Physician Assistant with a focus in sports medicine or public health.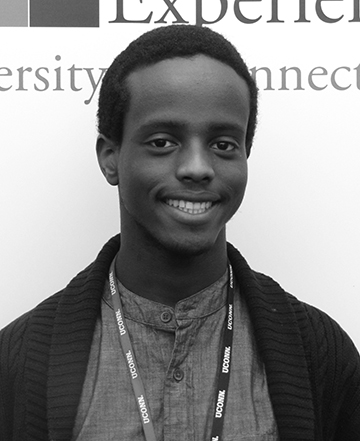 Matthew Byanyima
Area of Study: Political Science/Economics
Hometown: Storrs, CT
Faculty/Staff Mentor: Oksan Bayulgen, Political Science
Alumni Mentor: Jeff Ment ('89), Silver, Golub & Teitell LLP
As a Political Science and Economics double major, Matthew is a member of Global House, UConn PIRG, and is a UNESCO student ambassador. He volunteers with SHOFCO's Summer Institute, located in Kiberia, Kenya, planning a six-week education program for young women. Matthew hopes to pursue a Law degree and work as an international human rights lawyer, as well as develop a soccer academy in his hometown in Uganda.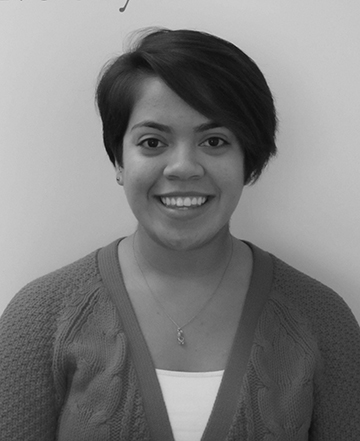 Amy Cerezo
Area of Study: Human Development and Family Studies
Hometown: Bridgeport, CT
Faculty/Staff Mentor: Monique Negron, Academic Support Services
Alumni Mentor: Steven Hoffler ('95), Southern Connecticut State University
Amy, a Human Development and Family Studies major, serves as a UConn Connects Coach and Academic Achievement Center Peer Mentor. As a member of EcoHouse, Amy volunteers at Spring Valley Farm, and she is also a member of the Puerto Rican Student Association and YoungLife. In the future, Amy hopes to work in either government or non-profit organizations in order to improve the lives of marginalized communities impacted by poverty.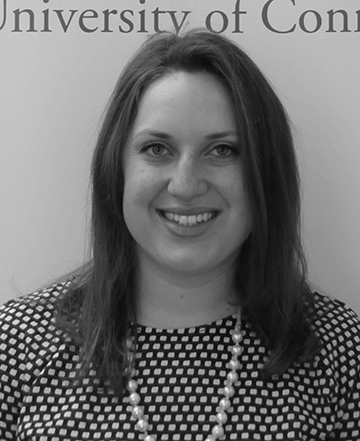 Elizabeth Charash
Area of Study: History
Hometown: Newtown, CT
Faculty/Staff Mentor: Jennifer Lease Butts, Honors Program
Alumni Mentor: Kaitlin Roig-DeBellis ('06), Class 4 Classes
A History major with a minor in Human Rights, Elizabeth has interned for Congresswoman Elizabeth Esty and Senator Chris Murphy. She writes for the Daily Campus, is a member of the Moot Court Team, in the Honors Program, and founded UConn Against Gun Violence. As part of the Special Program in Law, Elizabeth hopes to pursue a Law degree and clerk for the 9th circuit and the U.S. Supreme Court.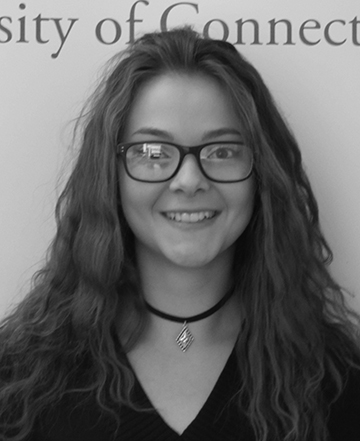 Maria Grishanina
Area of Study: Physiology and Neurobiology
Hometown: Wallingford, CT
Faculty/Staff Mentor: Donna Vose, Student Health Services
Alumni Mentor: Jen Ryley-Welsh ('90), Mitchell College
Maria, a Physiology and Neurobiology major with a minor in English Literature, is involved in Dr. Wang's plant science lab focused on the molecular mechanisms of secondary cell wall synthesis. She is a member of UConn Swing and Blues, Vice President of Alpha Beta Epsilon, and an employee at Student Health Services. Maria plans to pursue a medical degree and a path in geriatrics.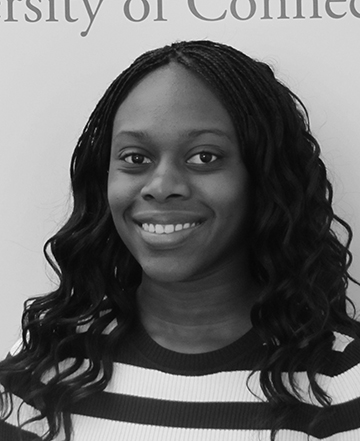 Odia Kane
Area of Study: Cognitive Science/ Political Science
Hometown: New Haven, CT
Faculty/Staff Mentor: Tom Deans, English
Alumni Mentor: Nicole Lindsay ('96), The Zoom Foundation
As a double major in Cognitive Science and Political Science, Odia is a Rowe Scholar and a tutor at the Writing Center. She has interned at New Haven Promise and is Vice President of Sisters Inspiring Sisters, as well as a member of the African Students' Association. In the future, Odia hopes to be an epidemiologist and eventually pursue a career in healthcare policy.
Jeffrey Noonan
Area of Study: Finance
Hometown: Colchester, CT
Faculty/Staff Mentor: Travis Grosser, Management
Alumni Mentor: Bob Shettle ('89), Barings, Inc.
Jeffrey, a Finance major with a minor in Real Estate, is President of the Honors in Business Association, VP of Career Development in the UConn Consulting Group, and a Coca-Cola Scholar. He has interned with Booz Allen Hamilton and Bain & Company, management consulting firms focused on federal consulting and private equity, respectively. Jeffrey plans to pursue a career in Management Consulting working with global companies.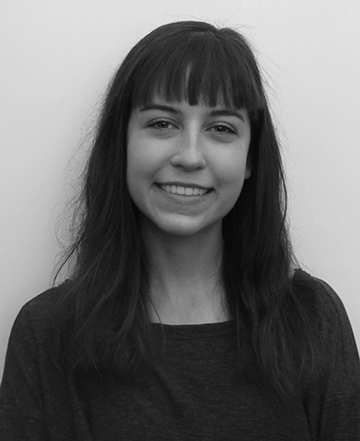 Helen Stec
Area of Study: English/History
Hometown: Wethersfield, CT
Faculty/Staff Mentor: Dwight Codr, English
Alumni Mentor: Annette Lombardi ('76), Department of Social Services
Helen, an English and History double major, received the SURF Award for her project "Battle on the Northern Homefront: Feminine Means of Fighting the Civil War". She has interned at the Mansfield Historical Society, the Mark Twain House, and the Thomas J. Dodd Research Center. She is the producer and writer of the WHUS podcast "The Story of Storrs" and hopes to pursue her Ph.D. in nineteenth-century American History and work in either higher education or a museum.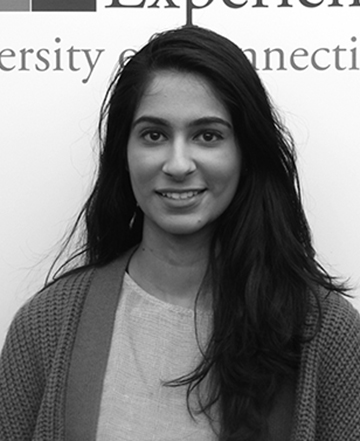 Kavisha Thakkar
Area of Study: Physiology and Neurobiology/Accounting
Hometown: Newington, CT
Faculty/Staff Mentor: Larry Gramling, Accounting
Alumni Mentor: John Driscoll ('81), Webster Private Bank
A double major in Physiology and Neurobiology and Accounting, Kavisha is a fellow in the Health Disparities Research Fellowship Program, a Rowe Scholar and STEM Scholar. She is a mentor with the Asiantation Mentoring Program out of the Asian American Cultural Center, and served as a tutor with America Reads through Community Outreach. Kavisha plans to pursue a Medical degree and career as a physician, using her accounting background to help patients navigate the business aspect of Healthcare.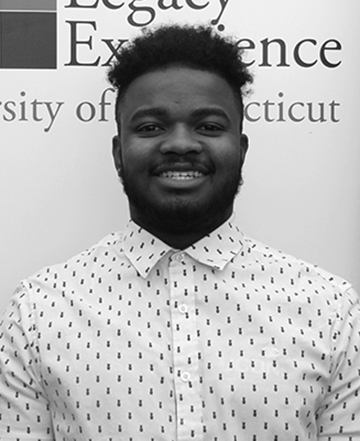 Jordane Virgo
Area of Study: Nutritional Sciences
Hometown: Oakdale, CT
Faculty/Staff Mentor: Erik Hines, Educational Psychology
Alumni Mentor: Rich Twilley ('96, '04), McCormick, Paulding & Huber, LLC
As a Nutritional Sciences major, Jordane is a member of the Schola2rs House, where he serves as a Floor Mentor. Before transferring to Storrs from the Avery Point campus, Jordane was a Husky Ambassador, and is now a member and mentor of HuskySport. He plans to pursue a post-graduate degree and become a registered dietician, working in either a Hospital or sport setting.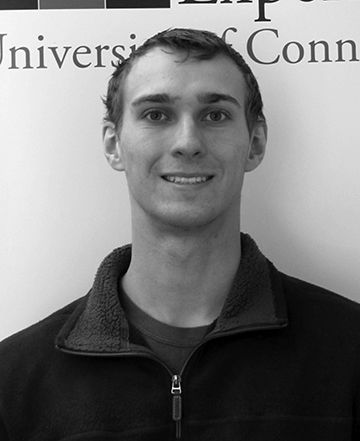 Christopher Zins
Area of Study: Applied Mathematics/Chemistry
Hometown: Princeton, MA
Faculty/Staff Mentor: Ashis Basu, Chemistry
Alumni Mentor: Nick Roy ('06), Somnio Financial Group, LLC
A Chemistry and Applied Mathematics double major, Christopher is conducting research under Dr. Basu involving multistage organic synthesis. He is President of UConn EcoGarden and the Pistol and Rifle Club, a brother of Pi Kappa Phi Fraternity, and a frequent volunteer with Ducks Unlimited and the Department of Energy and Environmental Protection. He plans to continue his education and eventually work in pharmaceutical development or manufacturing.